Secrets of our seas - REVEALED
a summer exhibition

what you always wanted to know
what you really should know
what you are not supposed to know
scientific scandals
exciting discoveries, and much more

Prepare to be shocked and amazed!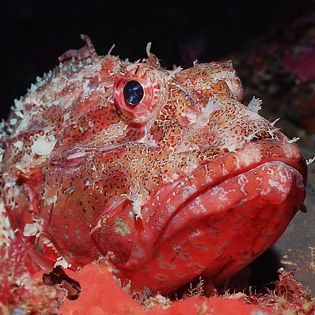 Here is an opportunity not to be missed when you are in our area. The Seafriends Marine Conservation and Education Centre in Leigh celebrates 16 years of achievements with a summer exhibition about:
what you always wanted to know
what you really should know
what you are not supposed to know
scientific scandals
exciting discoveries, and much more

You will see the splendour of our seas in the many creatures brought to the surface on dozens of discovery posters, thousands of photos, thousands of pages in print, slide shows and a movie. The Seafriends ecosystem aquariums give you a close-up view of over 100 living species from the area around Leigh.
New Zealand is entering a critical stage where due to accelerating degradation, our good intentions with marine reserves and fisheries management, can no longer deliver, while also Maui's dolphin is doomed. We have to be smarter, and this is your opportunity to learn more. Come and see for yourself what the sea has been hiding from sight, and how spectacular our seas really are and also how they suffer. We are a maritime nation with over 16 times more sea than land, rated 5th largest in the world! Discover what is happening to our seas, and don't rush your visit as you need at least two hours for your journey of discovery!
Never before have our seas been shown in such detail, abundance, clarity and honesty!
Open daily 09:00 - 19:00 from 18 Dec 2008 to 15 Feb 2009 . Adults $8, children $4, pre-schoolers free. Help to save our seas!
Seafriends, 7 Goat Island Rd, Leigh 09 422 6212. On the way to the Goat Island Marine Reserve.

-- Seafriends home page --

---
An opportunity for young and old, not to be missed
Discovery posters: never before shown informative posters about the underwater environment and its many issues

about Seafriends: our achievements after 15 years of hard work

explore Seafriends: environmental library, internet web site, posters, school resources, teaching resources near Leigh, school programmes, ecosystem aquariums, photo collections,
web site: a complete educational resource for Earth sciences (oceanography, geology, soil science, ecology, marine conservation, marine biodiversity), the complete cycle from soil to sea, degradation and eutrophication, marine creatures of New Zealand, rebuttal of myths and fallacies, and much more.
school programmes: our most popular school programme takes classes out snorkelling in the sea, studying the rocky shore and a targeted lecture about the sea and conservation, complete with an aquarium visit and a short discovery movie.
a world apart: how we maintain a small ocean inside eight tanks, completely recirculating, while located 1500m away from the sea and at 70m altitude.

about NZ's marine environment: an extensive overview of marine habitats and creatures

New Zealand marine habitats: an overview of what the sea looks like from the subtropical Kermadec Islands to the far south.
marine habitats near Leigh: illustrating a high variety of habitat from healthy to very sick
Kermadec Islands: the subtropical remote island group, NZ's largest marine reserve, where corals are found
Poor Knights Islands: the edge of the continental shelf with warm currents, clear water and subtropical visitors.
the Goat Island marine reserve: New zealand's first marine reserve
the common fishes of Goat Island: identification photos of the common fishes of Goat Island and where they are found.
(more to be announced)

about why NZ is special and wy the sea is threatened.

why is NZ such a special place? NZ has been isolated for over 50 million years, resulting in its special flora, fauna and soils.
from bad to worse: how runoff from the land threatens the sea

scientific scandals: some of the worst scientific scandals, exposed by Seafriends

why are we losing our beaches? Scientists claim that we are losing our beaches because of rising sea levels, but this is not true. What they never understood is how the beach self-repair mechanism works. And now we are doing precisely the wrong things that make matters worse.
dying seas: our seas are dying and no creature is exempted. This poster shows the horrific scientifiic data that is kept hidden from the public.
marine reserves: marine reserves have their place but their benefits have been vastly exaggerated and their disadvantages hushed up. Their poor performance has been kept secret while also scientists have been dishonest.
the snapper-urchin-kelp myth: it's a nice story how marine reserve eventually affect their ground cover, but it is complete fiction, not backed by fact and disproved by overwhelming evidence. Scientists have been dishonest. Expect to be shocked.
the hole in decomposition: scientists worldwide unthinkingly assumed that decomposition of biomatter could proceed without energy losses. This is the worst scientific blunder of our times, and exposed by us. The sea does not work as one thought.
the Plankton Balance: scientists world-wide overlooked the presence of decomposing bacteria in the sea, as part of the plankton, and the profound effect they have on every creature in the sea. This too is a major scientific scandal, discovered by us.
myths and fallacies in the marine conservation debate: a vast amount of reading about how people fail to understand how the sea works, while making far-reaching decisions based on invalid beliefs. This is part of the web site printouts.

interesting exhibits: small exhibits with explanation, particularly of interest to children

ecosystem in a bottle: world's smallest ecosystem. Brine shrimps living in a closed container - forever?
pioneer underwater cameras: movie and still cameras used by underwater photographer Floor Anthoni
the Dark Decay Assay: a new plankton tool which is simple and cheap and can be used by schools.
sand urchins of NZ: the amazing hidden sea urchins of New Zealand
arm in arm in arm: how octopus mate
Seafriends safety suits: specially designed for the conditions, these 5mm thick unisuits protect and save.
(more to be announced)

One Man's Ocean movie: a 16 minute pilot for a series of underwater movies directed by Floor Anthoni
slide show: a continuous slide show of about 1400 underwater photos of NZ seas, projected on digital photo frames
slide show: a continuous slide show of 400 beautiful underwater photographs of NZ seas
photo albums: over 1000 large A5-sized photos of New Zealand's marine creatures in albums.
web site printouts: the entire web site collected in some two dozen books
environmental library: the large Seafriends library of nearly 1000 books, which is accessible to the public.
marine ecosystem aquariums: over 100 coastal species kept in eight tanks as a self-circulating ecosystem, including sponges, seasquirts, filter feeders and algae. These aquariums are unique in the world in the sense that their circulating salt water does not return to the sea - ever.

During the exhibition, the Seafriends Café will be open with drinks, snacks and meals. We make great coffee.
---